Key Trends in Green Building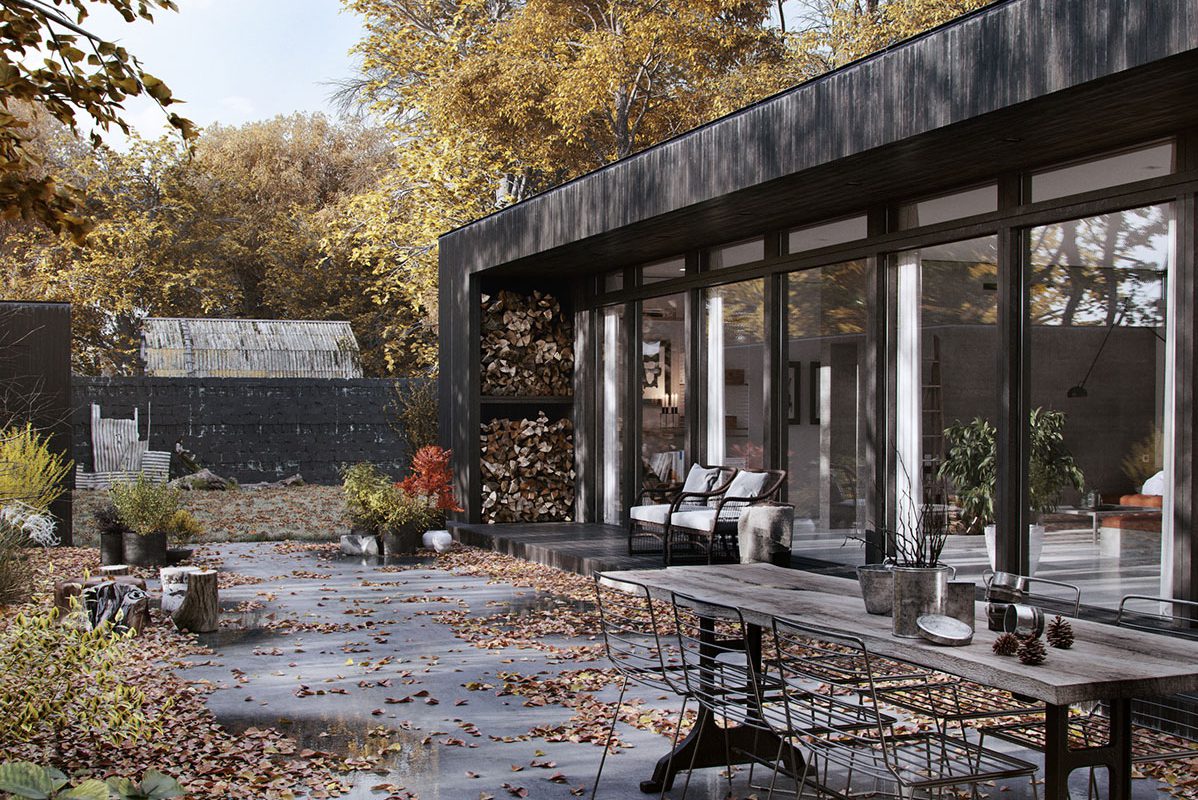 The world is leaning more towards sustainable construction with green building becoming a key trend even as the pandemic rages on. The green building industry has proven to be resilient during the pandemic accumulating more than $79 billion in 2020.

With the world currently preoccupied with fighting the pandemic, there are high chances of rolling back all efforts made in environmental conservation and climate change. The construction industry, like many other industries, has been adversely affected by the pandemic with companies with projects stalling and companies laying off workers. New challenges have cropped up like changes in resources, a steep drop in cash flow, and disruptions in the supply chain. Companies have invented new measures to protect their employees and keep business moving. As the distribution of vaccines spurs some optimism and hope of returning to normal, it is interesting to see how the green building industry bounces back. Below are key trends driving green building construction;
Government involvement
For many years, governments have played a significant role in spearheading green buildings. The role of government is expected to grow even higher as governments lead economic recovery efforts. Green building is also expected to be a key issue as governments draw up long-term sustainable development plans in the long run.
The post-pandemic period is likely to witness increased partnerships between governments and private businesses. In countries that have a sizable portfolio of green buildings, political goodwill has been key. This goodwill will be required even more in 2021and beyond.
A good example is the Green Homes Grant recently introduced by the UK government that seeks to spur the recovery of the green building industry in the country. Such schemes are expected to pop in several countries around the world.
Zero Net Energy homes
A Zero Net Energy house is one that produces as much energy as it consumes. In recent years, there has been increased awareness of the global climate crisis. This trend, coupled with the growing cost of energy, has amplified the calls for energy-efficient home construction.
A zero Net Energy house has an energy-efficient out covering. The building envelop is composed of ventilation components systems and high-efficiency heating materials to minimize energy consumption. These homes are powered by renewable energy sources like rooftop solar panels. This trend is expected to dominate key environment policy papers as government post-pandemic long-term economic plans.
The Use of Green Materials to Achieve LEED Certification
Over the years, the Leadership in Energy and Environmental Design (LEED) certification has been the leading measure of green buildings around the world. The certification was designed by the U.S Green Building Council.
The LEED certification promotes the idea of green building, which refers to the practice of using fewer resources in designing, constructing, and operating buildings. The motive behind the LEED Certification is the need to reduce minimize environmental impact and increase building productivity.
Companies and individuals are embracing the use of LEED-certified construction materials such as access doors. This trend is expected to gain even more ground as construction picks after the pandemic. Energy-efficient materials include wood, bamboo insulated concrete forms, steel, and stone roofing among others.
Water conservation measures
Climate change has caused a lot of changes in rainfall and water supply patterns which caused alarms for a crisis in freshwater supply in many regions around the world. Regions like California have experienced extreme drought with more than 70% of the state hit by drought in summer 2015. This drought has increased concerns to access to clean water, a trend that was made worse by the 2019 disastrous wildfire.
The wildfires in California have extended to other regions like BC Canada, Montana and Australia, which experienced disastrous wildfires at the end of 2019 and beginning of 2020.2019, has so far been the hottest year on record, painting a gloomy picture of the futures as far as climate change is concerned.
Contractors, building designers, owners, and managers are embracing innovative ways to reduce water consumption as concerns grow about the impact of future restrictions on water supplies and cost. Methods being used to minimize water consumption in buildings in buildings include installing low-flow showerheads, using more water-conserving fixtures and low-flow toilets, and installing rainwater catchment systems.
Increase in PV Solar panels on homes
All around the world, there has been an increase in the installation of solar panels on homes. This trend has been driven by several factors like decreasing prices, technological advances, and government-driven initiatives.
As of 2015, 37 US states required their residents to have a percentage of renewable energy. California is known for having the largest portfolio of renewable energy accounting for 33% in 2020.
Key companies are also investing huge amounts of money in residential solar panel installations. In 2019, Tesla launched a program to finance the installation of rooftop solar panels.
The Growth of Global Hydropower
Hydropower has been and continues to be a leading source of renewable energy around the world. Up to 71% of global renewable power consumption is hydropower. Hydropower accounts for a fifth of the total global power consumption.
China continues to lead the world in hydropower generation followed by the USA, Canada, Russia, and Brazil. The Chinese government recently introduced plans to boost its hydropower generation as it seeks to boost its status as an industrial power and a champion in hydropower generation. Although the world's second-largest economy has seen a drop in renewable energy development, the country has moved in recent years to boost investment in the sector.
Non-toxic building materials and healthy homes
There is a growing trend of constructing healthy homes through the use of non-toxic materials. This trend is expected to dominate 2021 and into the near future. The use of eco-friendly materials is mainly meant to protect the quality of indoor air.
Building materials used in plumbing, flooring, and insulation sometimes contain chemical components that may be harmful to human beings. Contractors and building owners are becoming more conscious of these chemicals as they can lead to long-term health complications. The desire for healthy living is also driving this trend, especially in kitchens.
Although the future looks unpredictable, governments and contractors need to embrace green buildings to add more voice to calls to tame the climate crisis. The sustainability of green buildings needs the united effort of both the public and private sectors.
Share post: