How Office Design Will Be Impacted In The Post-Pandemic Era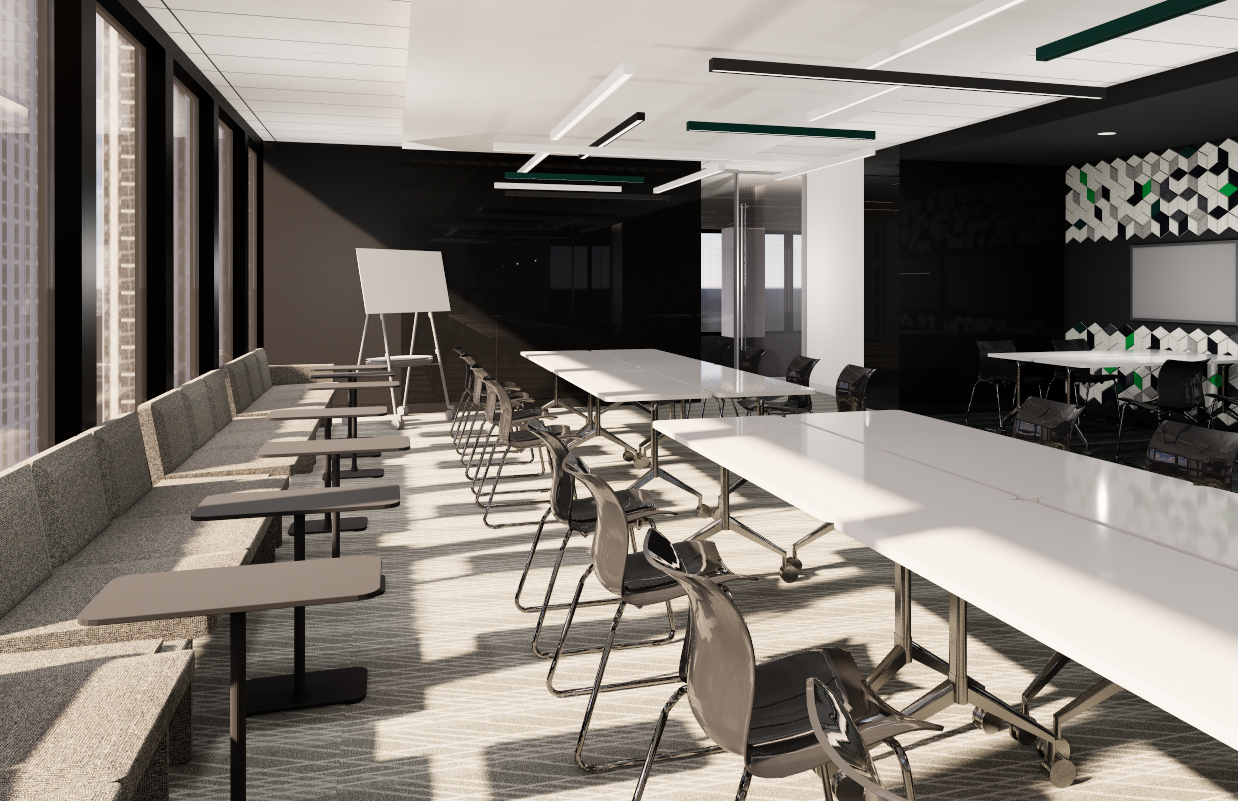 The outbreak of the COVID-19 caused a spiral rise in demand for remote working solutions. With a number of vaccines in circulations around the world, there are hopes that there will be a return to normalcy. While some employees are considering shifting to remote working permanently, others will relinquish and home comfort and return to the office.
The workplace is not going away

According to Andrew Cogan, chairman and CEO of Knoll, a furniture design specialist venture, the office is here to stay. He says the office offers "the mix of community, connectivity, culture, and spontaneity you get in the workplace is simply irreplaceable." He adds that the design community and dealers are already reaping from growing demand for employees to return to offices.

As employees return to offices, employers will need reorganize space and reorient movement. Enough space will also be needed for delineation. There may also be a need for overall facility design to include gathering areas and meeting places.
A shift to remote working
Although the age-old office culture may not be wiped out in a day or even years, there is a growing trend of employees who would prefer to permanently shift to remote working. In fact, a recent UK study indicated that only 13 percent of employees are willing to return to the pre-pandemic way of working. According to the study that polled 1,500 workers, majority said they would prefer to spend a maximum of three days in the office.
What the new normal may look like
During the pre-pandemic period, offices were designed to support co-working. Co-working is supported by an open-plan model that allows easy communication, collaboration, and sharing of office infrastructure. This concept may not be feasible in the post-pandemic era. Even with a return to the office, there will be a need to separate teams and create individual working spaces with little mingling.
As opposed to the pre-pandemic period where offices were designed to support interaction, the new normal may involve doing the exact opposite. Social distancing will be the new priority with amenities like one-way office corridors and improved ventilation. Offices may borrow a leaf from schools and restaurants to keep their workers safe with increased spacing and new sitting arrangements.
Traditionally, an office has been characterized by a mixture of cubicles, private offices, pantries, and meeting rooms with shared amenities. Some companies design offices to support specific office functions and organizational priorities.
In the post-pandemic era, companies will come up with office models that support office operations that cannot happen remotely. For instance, employees who rarely attend group meetings can be asked to work from home to create space for other functions.
Change in attitudes on the role of the office
Before the outbreak of the COVID-19 pandemic that threw the entire world in dismay, the office was regarded as a center of productivity, culture, and winning the war for talent in a company. There was a stiff competition among companies for prime office space with focus on solutions that were seen to increase collaboration.
The pandemic has changed attitudes on the role of the office. According to a report by McKinsey, 80 percent of employees polled said they enjoy working from home and 41 percent said they are more productive when working from home compared to when they worked in an office.
Offices that resemble hospitals
In the long run, with the increased awareness of contagious diseases, it is predicted that a new office trend will emerge- one that has elements in common with a hospital. According to Brent Capron, interior design director at global design practice Perkins and Will in New York, many interior designers are going for materials that withstand heavy cleaning using caustic products.
Capron says there will be a decrease in the use of natural oiled wood and an increase in the use of stone or laminates. He also says there will be an increase in the use of solution-dyed carpets and moisture-barrier backing.
With economies strained as result of the pandemic, many businesses are seeking cost-effective ways hence there will be a demand for less expensive office materials. Few organizations have the financial muscles to do a complete refit. In addition, tenants will demand more from landlords in terms of regular cleaning and more common space for social distancing.
Landlords will also install more air filtration systems especially those that use ultra-violate light. Ultra-light can be used to clean the surrounding air to remove any hanging viruses. This method can be used when offices are empty like when workers break off for the day.
Privacy versus self-regulation
Office designs in the post-pandemic era will have to readdress privacy and self-regulation. The pandemic is like to lead to the emergency of the "contactless office" which is dominated by the use of technology to execute various functions. For instance, communal buttons can be replaced with mobile apps or QR Codes that can be scanned from a mobile phone.
Technology will be key in the post-pandemic office design
In the post-COVID era, office designers will leverage technology to offer a safe and productive working environment. For instance, offices will have to make provisions for taking the temperature of all workers and visitors. In addition, there should be tools to facilitate contact tracing in the event that workers are exposed to an infected person. Key technologies that companies will explore include;
Contactless office environment. Employers will seek to reduce physical contact among workers. This can be achieved by installing sensor-based handles, switches, and controls. In addition, motion or voice-activated technology, as well as tracking apps, can be used to track movements.

Thermal imaging. Companies will rely on thermal imaging to detect

potential virus carriers. Workers and visitors with high temperatures need to be isolated and their contacts traced and tested for COVID-19.

Connected HVAC. There is a need to improve air circulation in office buildings.

HVAC systems can also accelerate the spread of viruses through high-speed air. Companies may therefore need to invest in smart building technology that controls

HVAC more efficiently. The HVAC system installed should support things like air purification and filtration as well as thermal and irradiation sterilization.

Wi-Fi analytics. Wi-Fi is now being used to monitor and track people as they move around offices to prevent hotspots. The network spots all new devices entering new buildings when they connect to the Wi-Fi.
Share post: